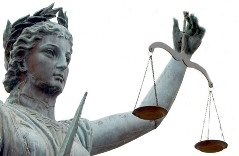 TEAM Legal Document Services, a registered Legal Document Assistant. We are not a law office. We offer self help legal document preparation services. We do not give legal advice. We offer computerized legal document preparation services for a wide variety of needs. For over 20 years we have been dedicated to providing accurate document preparation services at a low cost with excellent customer service. We continue to assist our customers with WILLS, LIVING TRUSTS, INCORPORATIONS, PARTNERSHIPS, DIVORCES, CUSTODY ORDERS, NAME CHANGES. There are over 50 different areas of assistance that we can help you with at a fraction of the cost of an attorney.
Need legal advice? We are not attorneys; and therefore, cannot provide legal advice. HOWEVER, we do provide access to our local attorneys, dedicated to answering your legal questions.
We were a franchisee of the We The People organization since 1997 until 2008.
Legal Docs 101 is a Domain owned by TEAM Legal Document Services which is a dba of Tandem Enterprises and Management, Inc., A California corporation, that has been in business since 1979.
For further information or to ask a question, please fill out the form below
TEAM Legal Document Services
AFFORDABLE LEGAL DOCUMENT PREPARATION
Submit your questions and we will respond as quickly as we can. Your personal information will remain private.